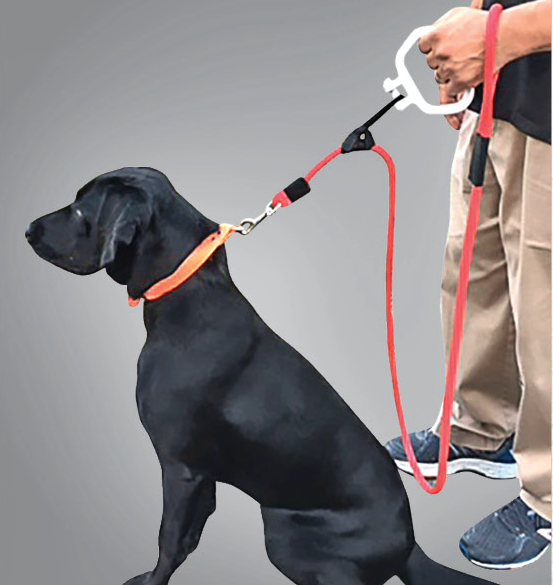 This multipurpose product is a closed loop handle with a locking removable peg that can be used to attach to any dog leash. It is the most useful and versatile pet handle available, and it has many other uses.
The "Multus" handle weighs less than 4 ounces and fits in your pocket. Whether you live in the city, walk your dog in crowded areas or in the park, the adjustable dog rope leash will allow you to keep your dog close to you. The adjustable rope leash will allow your dog to roam a distance of 6 feet by easily adjusting the length of the leash.
Watch Video:
SAFTY FEATURES
This unique handle allows better control of your pet, and it may reduce common orthopedic hand injuries from walking your pet
The handle and loop rope can be used as a traffic leash handle by itself, and it can convert most dog rope leashes into an adjustable leash with safety benefits to the pet owner and pet.
Proper use of the Multus handle will reduce the chances of a pet owner losing their pet if they run unexpectedly because you will have the security of the leash or lead rope around your wrist if you loose grip of the handle
Notice how the excess rope after reducing the length of the leash is easily kept out of your way to reduce tripping.
The handle is made from non-toxic HDPE.
It may be attached to any dog leash 3-5 ways
The Multus handle can be attached directly to any dog collar or leash by simply passing the handle through the loop to secure, attach the handle directly to the leash, or create the sliding hitch knot and attach the handle for an adjustable dog rope leash.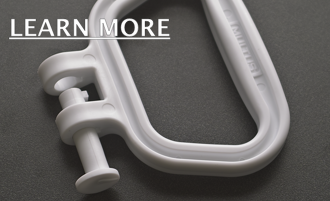 The adjustable dog rope is made of strong hand sewn webbing connection
Ropes are soft, flexible, and easy to clean multifilament polypropylene braided rope.
Ropes stay pliable and will not sliver
Ropes release knots easier than nylon and cotton ropes
I have worked in orthopedics and pain management for 20 years. Many injuries can be prevented. The closed loop handle was designed to protect the hand and to distribute stress across the hand without pinching at any angle of pull. The handle and strap reduces hand, shoulder and low back injuries by allowing for the best ergonomics when walking your pet.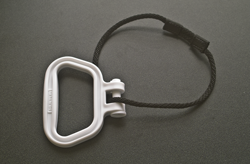 There are many other uses for the product including a package and grocery carrier, ice chest handle replacement, shop handle, extender handle, garden and sportsman handle.
Learn more by visiting us at MultusProducts.com or HandlePetsafer.com